Getting started with couponing
Websites:
Do you know of a great frugal living and/or how to coupon site? Send it in and we'll link it up here! There are so many great sites out there to help people use their coupons. Share your favorite ones here and let us know why you like them.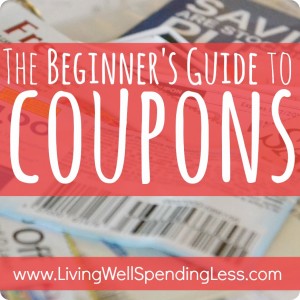 The Beginners Guide to Coupons. This is seriously the BEST online guide to learning how to extreme coupon. Breaks the whole process down into easy to follow baby steps that anyone can learn.
Southern Savers: Southern Deals and Frugal Steals
A great site to learn how to figure out what's on sale where and what coupons are available! She also does coupon classes and seminars.
Classes:
Do you have a favorite couponing class you've attended - eiter in person or on-line? We'll help get the word out about those here too! We love to share great resources.